Meet Our Team
Llewellyn Matsumoto
Office Manager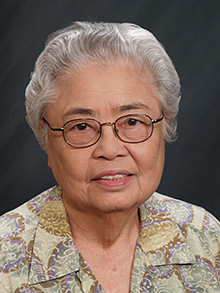 I am always excited about welcoming patients into our practice. We have been serving the community since 1965, and it's always been our goal to provide our patients with the best service possible. As the office manager, I enjoy greeting all of our patients when they arrive at our practice, and making sure that they receive the care they need. Our team is friendly, encouraging, and will always do their best to take care of our patients. I am here to help you, and I am glad to answer questions. I can help explain payment plans or treatments you've received, and I can help you schedule your next appointment. Every patient at our practice is a part of our family, and we treat people with the same respect and care as we would our own husbands, wives, children, and friends.
When I'm not busy at the practice, I enjoy spending time with my family and friends. I also like to sew and cook. I participate in many church activities, such as feeding the hungry and knitting scarves and hats for the homeless. I also love cooking for the elderly and delivering food to those in need. Laughter is always a big part of my life, and I often enjoy telling jokes and sharing a smile and laugh with my friends inside and outside of the practice.
Fred Matsumoto
Billing Manager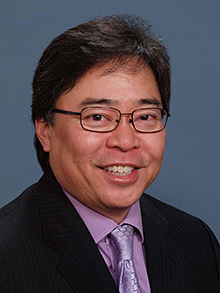 At Matsumoto Center for Dentistry, we are a family practice, and we treat our patients like we would expect our own families to be treated. I'm always proud to welcome new patients to our practice, because I know that they are going to receive the best care possible. I work as the billing manager, and I help our patients schedule appointments, choose convenient payment plans, and answer any financial questions that they may have. I enjoy interacting with our patients, and have known many of our patients for a long time. Our entire team is dedicated to making our patients and their families feel comfortable visiting our practice, so that they will feel even more confident sharing their smiles.
When I'm not at the practice, I enjoy spending time with my family. My wife, Marjorie, and I have one cat, named Skittles, who is my little buddy! I also love flying, playing golf when I have time, and hockey. In fact, I like hockey so much, that someday it is my dream to own the Chicago Blackhawks!
Edward Matsumoto Jr.
Office Assistant
My favorite part of working at Matsumoto Center for Dentistry is that I am able to see how happy and satisfied the patients are. Whether they are just coming in for routine work, or major work, I know that we all take pride in doing the best work possible, both in and out of the dental chair, and it's nice to see that reflected in our patients. We have the greatest patients in our office, so it really is a pleasure being able to see everyone on a regular basis and talking about what's been going on in our lives! I also love being able to work with my family. Throughout my life, I've seen how much of a perfectionist my father is, and I know that it is reflected in his work, and it makes us all proud to be able to provide that level of care. No matter what the nature of your visit, Dr. Matsumoto and the staff will always make you feel like part of the family!
When I'm not in the office I enjoy watching hockey, baseball, and football, playing softball, and bowling. Most of the time you can find me hanging out with my friends around a bonfire or playing video games. I'm also a DJ in Chicago and I love playing out at the clubs on a regular basis as a weekend warrior!
Cheryl
Registered Dental Hygienist
The Matsumoto Center for Dentistry is a well-established practice and is focused on providing the best dental care available. As one of Dr. Matsumoto's newest employees, I feel privileged to be a part of his team. Not only does he provide excellent dentistry, but treats all patients with kindness and respect. Dr. Matsumoto and his team keep the energy light and fun in the office and one thing I enjoy the most about working here is listening to the laughter coming from our patients.
I received my education from William Rainey Harper College and have been practicing for almost 14 years. Dentistry is constantly changing and improving and over the years my skills have evolved by learning new techniques that apply so I can treat my patients with the best care available. Sharing this knowledge is one of my favorite parts of dental hygiene. I enjoy connecting with my patients not only to make them feel as comfortable as possible, but also to establish a trusting relationship. In my experience working as a hygienist, I have had the opportunity to work overseas in Switzerland for a year. There I was able to explore a new culture and learn how dentistry was practiced in another country.
Chicago is such an entertaining city and is full of great things to do. In the summer, I enjoy running and biking along the lake. I listen to a wide variety of music and Chicago is filled with great venues for live music. I enjoy snowboarding and try to get out to the mountains as much as I can in the winter. When I have the opportunity, I love to travel outside the country, but in my leisure time I enjoy cooking, interior decorating, and there is nothing like hanging out with good friends and family. To unwind I practice yoga, I find it extremely calming and benefits me physically as well.
I look forward to meeting you and hope that I can provide the care that you are looking for!
Renee
Dental Hygienist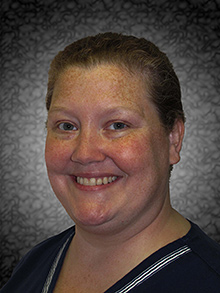 My duties include everything from assisting Dr. Matsumoto when needed to all the regular demands of a dental hygienist. I have been working in this field for over 20 years and I enjoy delivering the very best care to our patients with compassion and concern. I am licensed to administer nitrous oxide sedation as well as local anesthetic to help make our patients' appointment as comfortable as possible. I am also furthering my knowledge of laser dentistry to help make the most of my patients' treatments and overall dental health.
I am originally from Canada and I enjoy spending time with my family and friends, vacationing, cooking, or just hanging out at our lake house. I am an avid movie-goer and I love talking to patients about the newest releases! I volunteer my time between work and instructing students by helping to deliver free dental care to underprivileged children in the city.
Radka
Dental Assistant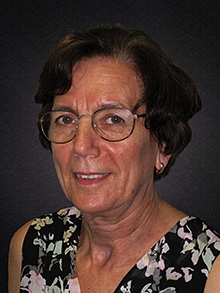 My favorite thing about working in dentistry is seeing the happy smiles on our patients' faces after they've receive their treatments! It's the most rewarding feeling to know that every day I am able to help people of all ages feel more confident and live a healthier life because of the care I have given them. As a dental assistant, I help Dr. Matsumoto prepare patients for their treatments, assist during each treatment, maintain a clean, sterile environment, and help answer any questions that our patients may have. I love getting to know our patients. I feel that knowing our patients on a personal level helps me provide the best treatments to meet their unique needs. Dr. Matsumoto is a wonderful doctor. He completes each treatment with the most precision and attention to detail. He is also very friendly and his patients enjoy seeing him at each appointment. I truly love being a part of this practice, and I know that you will too!
I was born in Bulgaria where I grew up, got married, and raised my own two children in a city with a very rich history. Before working in dentistry, I was a meteorologist for 32 years. I was just about to retire, when fate decided to move me to Chicago and build a new life. It has been over 12 years since I came to live in Chicago. After arriving, I studied to become a dental assistant and have since enjoyed working for Dr. Matsumoto for the past nine years. When I'm not at the practice, I enjoy taking long walks by the lake, playing with my precious grandson, and going mountain hiking during vacations.
Office Hours
Monday:

1:00pm - 8:00pm
Tuesday

9:00am - 6:00pm
Wednesday:

Closed
Thursday:

9:00am - 6:00pm
Friday:

8:00am - 4:00pm
Saturday:

8:00am - 1:00pm*
Sunday:

Closed
Submit a Testimonial