Meet Edward J. Matsumoto, DDS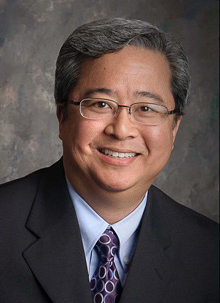 Being a dentist is my dream job! As a child I always knew that I wanted to be a dentist, just like my father, and I am proud to be following in his footsteps as I provide quality family dental care. I enjoy the challenges and rewards that come with being a dentist, and most of all, I enjoy being able to help people improve their health and their smiles.
Getting to know my patients is important to me. As a dentist, I work very closely with my patients, and I enjoy being a part of their lives. I have made so many wonderful friendships over the years, and I feel that my life has been greatly enriched because of my patients and the trust that they place in me to care for them, and to be their friend in return.
Education
I attended dental school at the University of Illinois College of Dentistry, graduating with a special award from the Academy of General Dentistry. I feel that my education provided me with the training and experience necessary to become a dentist, and serves as a strong foundation for the quality dental care I continue to provide today.
Continuing Education
I love to learn, and I take many hours of continuing education courses each year so that I am constantly able to improve my skills and offer my patients the best care possible. I have recently taken courses in implant placement and general practice orthodontics, as well as being currently involved with the International Association for Orthodontics Instructor's Institute, as I work to obtain an instructor's certification. I believe in sharing what I learn with others, and I participate in a mentorship program where I help students interested in becoming a dentist learn more about the profession.
Continuing education is personally and professionally fulfilling, and I appreciate every opportunity I am given to further advance my skills and knowledge of the dental field.
Outside of the Practice
I am a true Illinois native, having grown up and lived in Chicago for many years. I now live in Glenview, and I love being a part of this beautiful community. I have two children; my son, Edward, is a college graduate, and my daughter, Alissa, is currently in high school. When I'm not at the practice, I enjoy spending time with my family and keeping up with their busy lives! I also enjoy woodworking and fishing, and playing my ukulele – I find the sound of ukulele music to be very relaxing!
My community means a lot to me; I feel like the people I work with, and the people I treat are an extension of my own family, and I am involved in various community activities as a way to give back, and say "thanks" to everybody who has supported me throughout the years. I also regularly attend church functions, and have participated in several church sponsored dental mission trips.
Dr. Matsumoto is your experienced Wrigleyville IL Dentist, contact our office today to schedule your first visit!
Office Hours
Monday:

1:00pm - 8:00pm
Tuesday

9:00am - 6:00pm
Wednesday:

Closed
Thursday:

9:00am - 6:00pm
Friday:

8:00am - 4:00pm
Saturday:

8:00am - 1:00pm*
Sunday:

Closed
Submit a Testimonial